Email to SMS is software which allows you to turn an email into a text message without any extra effort. Once registered with us, simply write your email and send your message to mobile-number@sms.gunisms.com.au(614xxxxxxxxx@sms.gunisms.com.au) Your message will be converted from email to SMS and replies can be directed back to your email inbox, or as an SMS.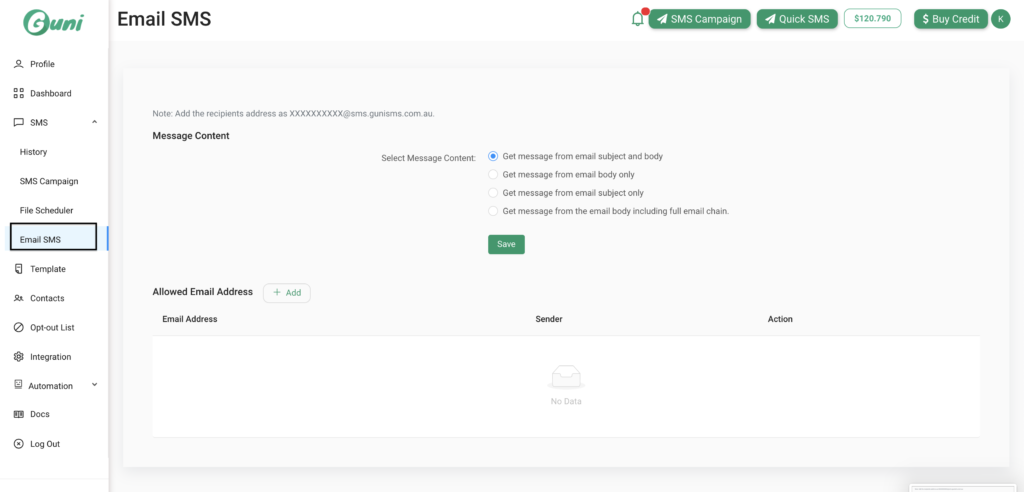 Select Message sent type

Get message from email subject and body
Get message from email body only
Get message from email subject only
Get message from the email body including full email chain
Add Email address & Select Sender ID

Enter email address that you will use to send sms.
Select Sender numer

Use shared number – You will get reply on email and also on web portal – History
Your own mobile number . If customer replies you will get SMS on your mobile.
Business Name(Max 11 characters). Customer can not reply on business name.